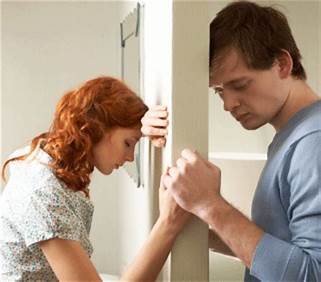 I have a distinct memory of a promise made on the night that Andy died when our broken, little family stayed together in Peter's hospital room. Eric and I could not sleep so we went out in a little area that overlooked the city of Grand Rapids. Eric said these words to me that night, "This will not break us." I immediately knew what he meant. No matter how hard the upcoming days, months, and even years would be, we were going to face it together.
One of the most common questions that Gwen and I are asked is about how to mourn as a couple. Today, we try to help answer that question and give people thoughts on how to better understand each other. Couples need to work together through this unimaginable loss.
Everyone's grief is unique, but when in a marriage and a family, you are not grieving by yourself. It is easy to fall into the trap of thinking that your partner is not grieving 'right' and that he/she should be doing things differently. "The key," Gwen says in today's episode, "is to have open, honest conversations about what each partner needs for themselves and for each other."
This is certainly not easy to do, but I am so thankful that the two of us made a vow to each other that night. This is definitely the hardest thing Eric and I have ever experienced in our marriage. In fact, I cannot imagine anything more difficult. We definitely make mistakes and will continue to make more in the future, but as long as we keep working and talking, we will make it through and I know that other couples can do the same.