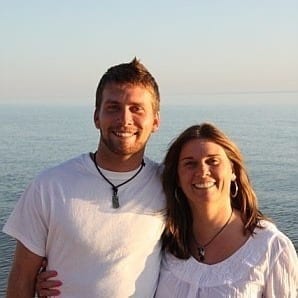 Today is Thanksgiving Day here in the United States, a day in which we are supposed to feel grateful and thankful for all that we have. For a grieving parent, feeling thankful seems like a foreign concept, a distant memory. After Andy's death, those grateful feelings are slower to come. They can still be there, but they are buried under the heaviness of grief. Although everyone thinks about being thankful on Thanksgiving, there is another half to this word. The giving half is often overlooked. Even though feeling thankful is difficult, for me, giving is easier.
Today's guest, Derek's mom, is a very special woman indeed. Her son, Derek, battled addiction for almost 18 years before dying at the age of 32 from a drug overdose. We talk a lot about those years of struggle and the ups and downs of their relationship. She had days when she never wanted to speak to him or others when she never wanted to let him go. She ached for him to stay clean, and continued to have hope that one day, he would. Unfortunately, that never came to be. On January 8, 2018, Derek died of hypothermia and drug overdose after being found in a park.
After Derek's death, Theresa says she turned inward, isolating herself from others. She went to work, but rarely went out otherwise, preferring to stay home in her grief. Then, something truly amazing happened to Theresa. She got a little bit of her hope back and started thinking about giving back to other addicts. She visited The Recovery Cafe located in Seattle, Washington and felt inspired by what she saw there. It was a place that offered hope to people like her dear son. It was then the idea for Derek's Place, A Recovery Cafe was born.
The motto of Derek's Place:
On January 8, 2018 my Son, Derek, lost his 17 year battle with addiction. Derek felt hopeless and he was full of shame and guilt because of his addiction. Derek's Place is a safe place for people, like him, to come and receive understanding, compassion and hope.
Even though they have not officially opened their doors, they are already providing hope and healing to to the homeless by giving out free meals. She already has stories of people she has helped. I am truly excited to see her vision come to fruition, and the doors open. On this Thanksgiving Day, I think of her giving heart and of the thankful people that this organization will be able to help. I am thankful also, for The Recovery Cafe in Seattle and other similar organizations throughout the country that focus on giving hope to the hopeless.
For more information, visit Derek's Place on Facebook.
Derek's Place, A Recovery Cafe, Inc
Website is still under construction, but Theresa can be emailed at dereksplace1818@gmail.com.
Donations can also be mailed to:
Derek's Place
PO Box 888802
Grand Rapids, MI 49558
All donations are tax deductible